Land Rover Freelander 2 SE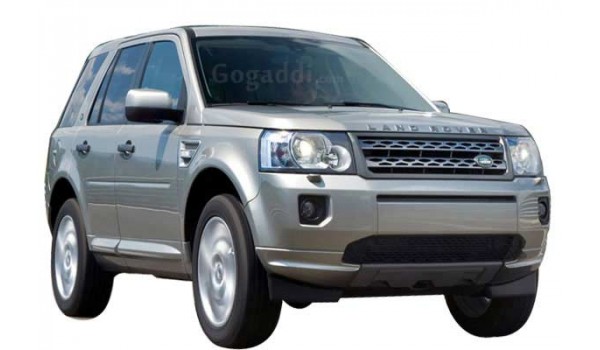 Brand:
Land Rover
Model:
Land Rover Freelander 2
Availability:
In Stock
Ex Showroom Price: Rs. 36,61,857
Ex Tax: Rs. 36,61,857
Land Rover Freelander 2 SE
Land Rover Freelander 2 SE including dimensions, Engine Capacity, Suspension, fuel Efficiency and many more. Land Rover Freelander 2 SE technical specification is provided in a very user-friendly fashion and will help you to get detailed information of the car. Evaluate performance of the Land Rover Freelander 2 SE car on the basis of overall specification sheet. We provide you city mileage as well as highway fuel efficiency of the Land Rover Freelander 2 SE which helps you to judge car on the basis of your daily needs. The specification sheet gives you complete details of the engine capacity of the Land Rover Freelander 2 SE such as Power, torque, engine displacement, fuel supply system, engine type and many more. Suspension system and overall dimension are two major factors which decides the overall performance of the car on road, we offer you detailed information on suspension and dimensions of the Land Rover Freelander 2 SE. The information on the braking and transmission system of the Land Rover Freelander 2 SE is also available in the spec sheet. Land Rover Freelander 2 SE such as comfort features, safety features, entertainment features, advanced technological features and many more. The detailed features of the Land Rover Freelander 2 SE is available in the feature sheet. The Land Rover Freelander 2 SE feature sheet is provided in a very prescribed manner which helps to select your dream car. The feature sheet provide you the complete information on the technology used at the interior and exterior of the Land Rover Freelander 2 SE. You might concerned about the safety features of the car, we give you a complete list of safety features of the Land Rover Freelander 2 SE. Every car buyer search for great interior and ambiance, our Land Rover Freelander 2 SE feature chart conveys all the information about the interior components and seating comfort such as power steering, automatic climate control, low fuel warning light, engine start and stop button, etc. We provide you all details on entertainment portion. Music freaks, take your time to judge Land Rover Freelander 2 SE on the basis of entertainment features available. With an advanced, aluminum block, head and bedplate the i6 remains at the cutting edge of engine design. The i6 is equipped with twin overhead camshafts and four valves per cylinder with cam profile switching (CPS) and variable valve timing (VVT). The combination of the two mix high power with low end flexibility and maximum efficiency. The i6 also has a variable length inlet tract which adapts to optimise both high end power and low end torque. These technologies combine to deliver 80 percent of maximum torque across the entire useable rev range and 189 lb.-ft. is available between 1400rpm and 6400rpm. The engine uses Intelligent Power System Management (IPSM) for 'smart charging' of the battery.
Safety & Security
Anti-Lock Braking System
Driver Air-Bags
Passenger Air-Bags
Immobilizer
Traction Control
Child Safety Locks
Comfort & Convenience
Air Conditioner
Power Windows
Power Door Locks
Power Steering
Power Seats
Steering Adjustment
Central Locking
Defogger (Rear)
Remote Boot/Fuel-Lid
Interior
Cup Holders
Folding Rear-Seats
Tachometer
Leather Seats
AM/FM Radio
CD Player
Exterior
Alloy Wheels
Tubeless Tyres
Sun-Roof
Front Fog Lights
Rear Wash Wiper
Dimensions and Weights
Dimensions(L x B x H) (mm)
4500X2005X1740
Wheel Base (mm)
2660
Ground Clearance (mm)
210
Front Track (mm)
1601
Rear Track (mm)
1614
Boot Space (liter)
0
Kerb Weight (kg)
0
Gross Vehicle Weight (kg)
2505.00
Number of Doors
0
Fuel Economy
Mileage Highway (km/liter)
11.5
Mileage City (km/liter)
8.3
Mileage Overall (km/liter)
8.9
Capacities
Seating Capacity (person)
0
Fuel Tank Capacity (liter)
0
Performance
Maximum Speed (Km/Hour)
0
0-100kmph (Seconds)
0
1/4 Mile (Seconds)
0
Engine
Engine Type/Model
Front, Transverse
Displacement cc
2179
Power (PS@rpm)
150PS @4000rpm
Torque (Nm@rpm)
420Nm @1750rpm
Valve Mechanism
0
Bore (mm)
0
Stroke (mm)
0
Compression Ratio
0
No of Cylinders (cylinder)
4
Cylinder Configuration
In-line
Valves per Cylinder (value)
4
Fuel System
Transmission
Transmission Type
Automatic
Gears/Speeds (Gears)
6Gears
Clutch Type
Final Reduction Gear Ratio
0
Suspensions
Front Suspension
Rear Suspension
Steering
Steering Type
Power Assisted
Standard
Minimum Turning Radius (meter)
0
Brakes
Front Brakes
Rear Brakes
Wheels and Tyres
Wheel Type
Alloy Wheels
Wheel Size (Inch)
17
Tyres
235/65 AT
Write a review
Your Name:
Your Review:
Note: HTML is not translated!
Rating:
Bad
Good
Enter the code in the box below: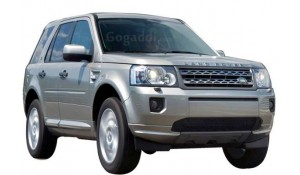 Rs. 36,61,857
Rs. 41,66,019