Mahindra Thar DI 4WD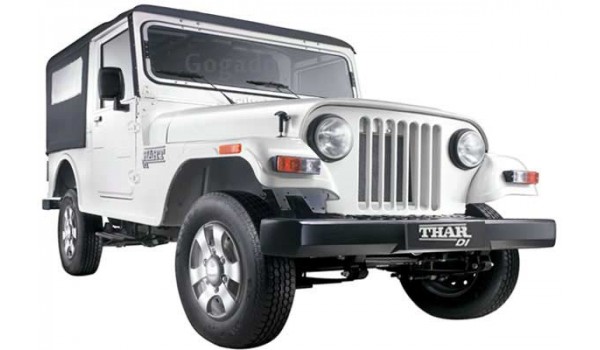 Brand:
Mahindra
Model:
Mahindra Thar
Availability:
In Stock
Ex Showroom Price: Rs. 5,15,348
Ex Tax: Rs. 5,15,348
Mahindra Thar DI 4WD
Mahindra Thar is like a camel in the dessert; perfect wagon for a ride in sand dunes or an adventurous jungle safari. With its rugged appearance and 4X4 drive, it hits bang on the toughest of terrains. The powerful gypsy from Indian automobile manufacturer, Mahindra Thar shoulders the tradition coming since ages. The spectacular jeep comes with signature designing and devilish looks. Mahindra Thar wears a look of its ancestors and assures a better performance to its users. Those who admire retro power and believe in old is gold, Mahindra has offered the best option to go for. Before coming to India in December 2010, Mahindra Thar was a great hit in the South African market. In the domestic market, it created a niche market for itself. It rolls out from the Nasik plant. Mahindra Thar is designed in a retro traditional look such that it stimulates the brand loyalty existing since many generations. The open jeep has its own aroma and gives an unmatched style with raw looks. The jeep is a part of Indian culture and its visibility in history assure its performance and reliability. The strong jeep from Mahindra is designed to give stand out off-roading experience. The bold designing of the Mahindra Thar helps it to pierce even in the worst of terrains and yet maintains a security quotient to the passengers. The seven seater open jeep from Mahindra is truly a synonym of power with its CRDe Turbocharged Intercooled, 4WD diesel engine and also has two variants with Di engine (without common rail). The powerful CRDe engine is capable of giving a maximum power of 105 HP at 3800 rpm and also a beating torque of 247 Nm at 1800-2000 rpm. The masculine engine is coupled to BORGWARNER 4WD system (5 speed Manual Shift) with low reduction gear. Mahindra Thar assures a safe and powerful drive on worst road conditions. The gypsy is given amazing tubeless tyres with high traction 16 inch wheels that are kept at low weight so as to reduce its overall un-sprung weight. Earlier, automobile critics always used to mention in Mahindra Thar reviews that the SUV becomes unbearable in scorching Indian heat. Therefore, the new Thar CRDe is now available with factory fitted AC kit with heater for comfort and digital immobilizer for safety keeping Mahindra Thar price in check to quite an extent. Power steering, low turning radius, compact size, etc are the high points of this SUV.
Safety & Security
Anti-Lock Braking System
Driver Air-Bags
Passenger Air-Bags
Immobilizer
Traction Control
Child Safety Locks
Comfort & Convenience
Air Conditioner
Power Windows
Power Door Locks
Power Steering
Power Seats
Steering Adjustment
Central Locking
Defogger (Rear)
Remote Boot/Fuel-Lid
Interior
Cup Holders
Folding Rear-Seats
Tachometer
Leather Seats
AM/FM Radio
CD Player
Exterior
Alloy Wheels
Tubeless Tyres
Sun-Roof
Front Fog Lights
Rear Wash Wiper
Dimensions and Weights
Dimensions(L x B x H) (mm)
3760X1314X1904
Wheel Base (mm)
2430
Ground Clearance (mm)
187
Front Track (mm)
0
Rear Track (mm)
0
Boot Space (liter)
0
Kerb Weight (kg)
2090
Gross Vehicle Weight (kg)
0.00
Number of Doors
3
Fuel Economy
Mileage Highway (km/liter)
0
Mileage City (km/liter)
0
Mileage Overall (km/liter)
0
Capacities
Seating Capacity (person)
7
Fuel Tank Capacity (liter)
45
Performance
Maximum Speed (Km/Hour)
0
0-100kmph (Seconds)
0
1/4 Mile (Seconds)
0
Engine
Engine Type/Model
MDI 3200 TC L
Displacement cc
2523
Power (PS@rpm)
63PS @rpm
Torque (Nm@rpm)
182Nm @1800rpm
Valve Mechanism
0
Bore (mm)
0
Stroke (mm)
0
Compression Ratio
0
No of Cylinders (cylinder)
0
Cylinder Configuration
Valves per Cylinder (value)
0
Fuel System
Transmission
Transmission Type
Manual
Gears/Speeds (Gears)
5Gears
Clutch Type
Final Reduction Gear Ratio
0
Suspensions
Front Suspension
Rear Suspension
Steering
Steering Type
Power Assisted
Minimum Turning Radius (meter)
0
Brakes
Front Brakes
Rear Brakes
Wheels and Tyres
Wheel Type
Wheel Size (Inch)
16
Tyres
Write a review
Your Name:
Your Review:
Note: HTML is not translated!
Rating:
Bad
Good
Enter the code in the box below: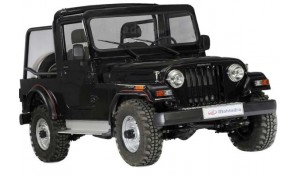 Rs. 4,65,893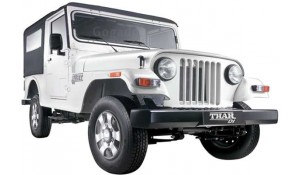 Rs. 5,15,348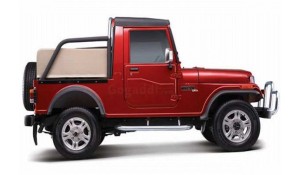 Rs. 6,89,078