Mahindra Thar DI 2WD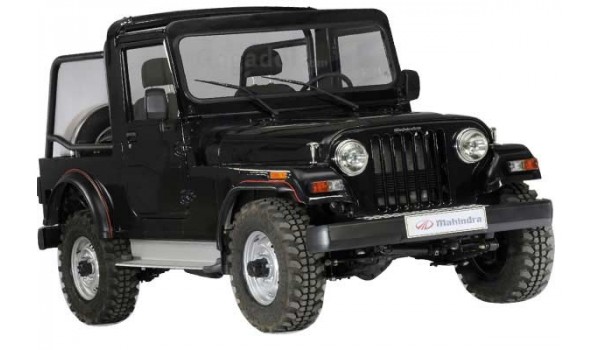 Brand:
Mahindra
Model:
Mahindra Thar
Availability:
In Stock
Ex Showroom Price: Rs. 4,65,893
Ex Tax: Rs. 4,65,893
Mahindra Thar DI 2WD
Mahindra Thar is armed with an impressive engine with 2523cc of displacement, the 2.5 litre NEF CRDe diesel engine that engenders a maximum power of 47 Kw and a peak torque of 182.5 Nm at 1500-1800 Rpm. The engine is harmonized to a manual transmission and the fuel tank comes with a capacity of 45 litres. Mileage is also substantial considering the size of the vehicle. Mahindra Thar in city conditions delivers a fuel economy of 11.5 kmpl while on highways it returns a mileage of 15.5 kmpl. While most of the features offered in other vehicles like hatchbacks, sedans, SUVs and MPVs are not included in this vehicle the only features which this vehicle is equipped with are air conditioner, cup holders, alloy wheels and central locking. Price wise this is the best vehicle; I did a lot of research but a vehicle like this which has a powerful engine, delivers a good performance and is muscular too. Mahindra Thar has successfully carved a niche for itself in the SUV segment of the car market. The car is perfectly suitable for those who wish to have an off-road experience and conquer the terrains. The best feature of Mahindra Thar is its outstanding performance. Besides, the car comes in the traditional look of the Mahindra generation and has an amazing style. With its bold design and powerful features, it has successfully attracted a large portion of population towards itself. The car is thus a true value for money as it has so much to offer you and fulfil all your requirements. The CRDe 4x4 BS IV variant of the car is equipped with 2498 cc NEF CRDe Turbocharged Intercooled engine which offers a peak power of 77.23 kW and a maximum torque of 247 Nm at 1800-2000 rpm. On the other hand, the DI variant comes with a 2523 cc MDI 3200TC L engine which offers a maximum power of 63 Bhp and a peak torque of 182.5 Nm at 1500-1800 rpm. With this, the Thar offers you a better fuel efficiency and great mileage.
Safety & Security
Anti-Lock Braking System
Driver Air-Bags
Passenger Air-Bags
Immobilizer
Traction Control
Child Safety Locks
Comfort & Convenience
Air Conditioner
Power Windows
Power Door Locks
Power Steering
Power Seats
Steering Adjustment
Central Locking
Defogger (Rear)
Remote Boot/Fuel-Lid
Interior
Cup Holders
Folding Rear-Seats
Tachometer
Leather Seats
AM/FM Radio
CD Player
Exterior
Alloy Wheels
Tubeless Tyres
Sun-Roof
Front Fog Lights
Rear Wash Wiper
Dimensions and Weights
Dimensions(L x B x H) (mm)
3760X1314X1904
Wheel Base (mm)
2430
Ground Clearance (mm)
187
Front Track (mm)
0
Rear Track (mm)
0
Boot Space (liter)
0
Kerb Weight (kg)
2090
Gross Vehicle Weight (kg)
0.00
Number of Doors
3
Fuel Economy
Mileage Highway (km/liter)
0
Mileage City (km/liter)
0
Mileage Overall (km/liter)
0
Capacities
Seating Capacity (person)
7
Fuel Tank Capacity (liter)
45
Performance
Maximum Speed (Km/Hour)
0
0-100kmph (Seconds)
0
1/4 Mile (Seconds)
0
Engine
Engine Type/Model
MDI 3200 TC L
Displacement cc
2523
Power (PS@rpm)
63PS @rpm
Torque (Nm@rpm)
182Nm @1800rpm
Valve Mechanism
0
Bore (mm)
0
Stroke (mm)
0
Compression Ratio
0
No of Cylinders (cylinder)
0
Cylinder Configuration
Valves per Cylinder (value)
0
Fuel System
Transmission
Transmission Type
Manual
Gears/Speeds (Gears)
5Gears
Clutch Type
Final Reduction Gear Ratio
0
Suspensions
Front Suspension
Rear Suspension
Steering
Steering Type
Power Assisted
Minimum Turning Radius (meter)
0
Brakes
Front Brakes
Rear Brakes
Wheels and Tyres
Wheel Type
Wheel Size (Inch)
16
Tyres
Write a review
Your Name:
Your Review:
Note: HTML is not translated!
Rating:
Bad
Good
Enter the code in the box below: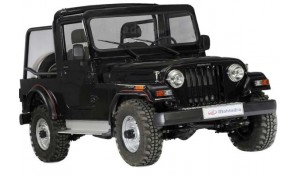 Rs. 4,65,893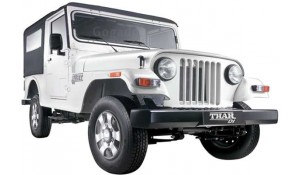 Rs. 5,15,348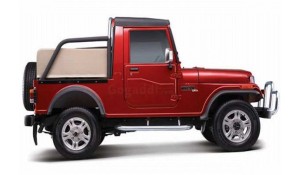 Rs. 6,89,078