Land Rover Freelander 2 HSE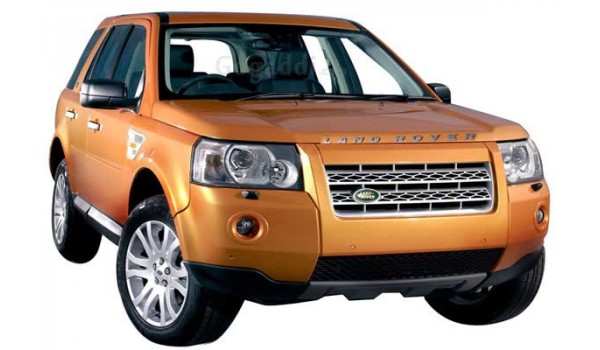 Brand:
Land Rover
Model:
Land Rover Freelander 2
Availability:
In Stock
Ex Showroom Price: Rs. 41,66,019
Ex Tax: Rs. 41,66,019
Land Rover Freelander 2 HSE
Land Rover Freelander 2 HSE including dimensions, Engine Capacity, Suspension, fuel Efficiency and many more. Land Rover Freelander 2 HSE technical specification is provided in a very user-friendly fashion and will help you to get detailed information of the car. Evaluate performance of the Land Rover Freelander 2 HSE car on the basis of overall specification sheet. We provide you city mileage as well as highway fuel efficiency of the Land Rover Freelander 2 HSE which helps you to judge car on the basis of your daily needs. The specification sheet gives you complete details of the engine capacity of the Land Rover Freelander 2 HSE such as Power, torque, engine displacement, fuel supply system, engine type and many more. Suspension system and overall dimension are two major factors which decides the overall performance of the car on road, we offer you detailed information on suspension and dimensions of the Land Rover Freelander 2 HSE. The information on the braking and transmission system of the Land Rover Freelander 2 HSE is also available in the spec sheet. Land Rover Freelander 2 HSE such as comfort features, safety features, entertainment features, advanced technological features and many more. The detailed features of the Land Rover Freelander 2 HSE is available in the feature sheet. The Land Rover Freelander 2 HSE feature sheet is provided in a very prescribed manner which helps to select your dream car. The feature sheet provide you the complete information on the technology used at the interior and exterior of the Land Rover Freelander 2 HSE. You might concerned about the safety features of the car, we give you a complete list of safety features of the Land Rover Freelander 2 HSE. Every car buyer search for great interior and ambiance, our Land Rover Freelander 2 HSE feature chart conveys all the information about the interior components and seating comfort such as power steering, automatic climate control, low fuel warning light, engine start and stop button, etc. We provide you all details on entertainment portion. Music freaks, take your time to judge Land Rover Freelander 2 HSE on the basis of entertainment features available. On the inside, the Freelander 2 hasn't changed much. The dials continue to be green backlit, and while they are easy to read, they can be a tad boring. The centre console hasn't changed much, apart from the touchscreen and the addition of a USB and SD card port for GPS. We find the current setup a bit confusing, especially since the old display for the audio continues along with the new touch screen. The dials have a nice rubberised feel to them and are large and easy to use, though the interiors on the whole don't give you a new-age feel. It's in the motor that the biggest differences are found. The 2.2-litre, PSA-sourced engine may be loud on start up and it settles a bit after the engine has warmed up, but the clatter doesn't disappear entirely and is quite audible, especially on the outside. The additional 30 bhp in the HSE means that performance times have improved. The dash to 60 kph now comes up in 3.68 seconds, while the tonne moves from being in the low tens to nearly 9 seconds. A quick glance at passing speeds tells you that it is quicker in that area too. A slightly higher top speed of just over 190 kph is a near 8 kph improvement over the previous car. The gearbox is a bit slow at times, but if you are looking at driving in a relaxed manner it will shift seamlessly and with little fuss. Want to drive with a bit more vigour? You are better off shifting into manual mode, though for once, we really do miss paddle shifters.
Safety & Security
Anti-Lock Braking System
Driver Air-Bags
Passenger Air-Bags
Immobilizer
Traction Control
Child Safety Locks
Comfort & Convenience
Air Conditioner
Power Windows
Power Door Locks
Power Steering
Power Seats
Steering Adjustment
Central Locking
Defogger (Rear)
Remote Boot/Fuel-Lid
Interior
Cup Holders
Folding Rear-Seats
Tachometer
Leather Seats
AM/FM Radio
CD Player
Exterior
Alloy Wheels
Tubeless Tyres
Sun-Roof
Front Fog Lights
Rear Wash Wiper
Dimensions and Weights
Dimensions(L x B x H) (mm)
4500X2005X1740
Wheel Base (mm)
2660
Ground Clearance (mm)
210
Front Track (mm)
1601
Rear Track (mm)
1614
Boot Space (liter)
0
Kerb Weight (kg)
1775
Gross Vehicle Weight (kg)
2505.00
Number of Doors
0
Fuel Economy
Mileage Highway (km/liter)
11.5
Mileage City (km/liter)
8.3
Mileage Overall (km/liter)
8.9
Capacities
Seating Capacity (person)
0
Fuel Tank Capacity (liter)
0
Performance
Maximum Speed (Km/Hour)
0
0-100kmph (Seconds)
0
1/4 Mile (Seconds)
0
Engine
Engine Type/Model
Front, Transverse
Displacement cc
2179
Power (PS@rpm)
190PS @3500rpm
Torque (Nm@rpm)
420Nm @1750rpm
Valve Mechanism
0
Bore (mm)
0
Stroke (mm)
0
Compression Ratio
0
No of Cylinders (cylinder)
4
Cylinder Configuration
In-line
Valves per Cylinder (value)
4
Fuel System
Transmission
Transmission Type
Automatic
Gears/Speeds (Gears)
6Gears
Clutch Type
Final Reduction Gear Ratio
0
Suspensions
Front Suspension
Rear Suspension
Steering
Steering Type
Power Assisted
Standard
Minimum Turning Radius (meter)
0
Brakes
Front Brakes
Rear Brakes
Wheels and Tyres
Wheel Type
Alloy Wheels
Wheel Size (Inch)
0
Tyres
Write a review
Your Name:
Your Review:
Note: HTML is not translated!
Rating:
Bad
Good
Enter the code in the box below: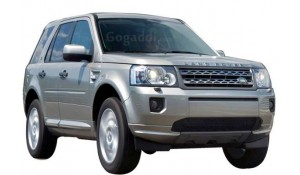 Rs. 36,61,857
Rs. 41,66,019