Mitsubishi Outlander 2.4 MIVEC 7 STR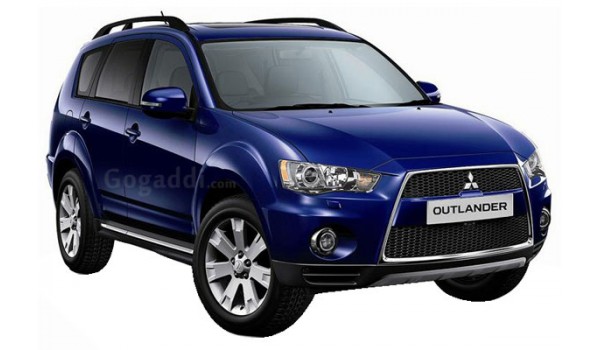 Brand:
Mitsubishi
Model:
Mitsubishi Outlander
Availability:
In Stock
Ex Showroom Price: Rs. 20,79,235
Ex Tax: Rs. 20,79,235
Mitsubishi Outlander 2.4 MIVEC 7 STR
Mitsubishi has relaunched its new Mitsubishi Outlander in India with a lot of modifications. The theme of the new avatar is more aggressive styling. The major part of the alteration comes at front side. The Sports Utility Vehicle (SUV) has borrowed many features from the Outlander GT Prototype. In fact, you would not notice any alteration at the rear side. Mitsubishi Outlander is loaded with the same engine 2.4 DOHC, 16 Valve MPI MIVEC with the displacement of 2360cc. The powerplant of the SUV is capable of developing a maximum power of 170 PS at 6,000 rpm and peak torque is 226 Nm at 4100 rpm. Mitsubishi Outlander has a powerful 2360 cc,2.4L, 16 value MIVEC(Mistubishi Innovative Value Timing and Electronic Control system) gasoline engine, which offers a competitive mileage in SUV(Sports Utility vehicle) segment that adds one more advantage to own this car,Mitsubishi Outlander is out in the market in base petrol variant, it is rendered with a 2.4 L, 16 value MIVEC engine with the Available 6 gears automatic manual Transmissions that delivers the maximum power of 170 PS @ 6000 rpm and makes the brand new Mistubishi a powerful perfomer.Mitsubishi Outlander appeares to be among the best cars in respect of experior apperance, you will find it's front and rear bumpers colorful, hologen with high intensity discharge cpacity is used in headlamps with washers for much clear vision. A concept that this Outlander takes a step further with a more powerful 2.2-litre MIVEC unit that uses the same approach to deliver a healthy 177bhp - more than many of its rivals. MIVEC stands for 'Mitsubishi Innovative Valve timing Electronic Control' and is indeed pretty clever in the way it can deliver prodigious pulling power - there's 380Nm of torque, so 0-60mph occupies 9.8s on the way to a 124mph maximum. And do this at the same time as returning better fuel consumption and CO2 returns 12% greener than the old 154bhp PSA 2.2-litre unit that continued on in the range for those in search of an automatic. That old engine may not be cutting edge, but the SST (or 'Sports Shift Transmission') cogs it's connected to most certainly are, this being one of those clever systems that uses two clutches, one to engage the gear in use, the other to pre-select the next gear required. That way, when the command for the next gear is given by either the driver (via neat wheel-mounted paddles) or (if you've left the thing in automatic mode) by the onboard computer, the change takes place pretty much instantaneously. There's also a 'Sport' mode that both quickens the shift and triggers gearchanges at higher revs for more spirited driving. As for how it drives, well it's not like a Nissan Qashqai or Peugeot 3008-style crossover model that a family hatch buyer could get into and drive without even noticing the difference. If you want one of those, then buy Mitsubishi's smaller ASX. So yes, there is a little adjustment required, with a little more bodyroll and a slightly harsher ride on poor surfaces than you'd get in the kind of 7-seat compact people carrier that this Japanese maker rather optimistically hopes at least a few buyers might be comparing the Outlander to. But the differences aren't too great and will be compensated for in the eyes of many by the purposeful looks and that commanding raised driving position. And this car's off road ability? A reasonable proportion of buyers will find that this car doesn't have any at all, since Mitsubishi believes that a significant number of sales will be accounted for by the two-wheel drive entry-level version. But most will, understandably, see buying a car of this kind without all-wheel drive as being rather pointless and for them, a rotary controller on the floor console allows selection of three settings: '2WD' is a tarmac mode that keeps you front-driven only. Then '4WD' is for rainy or icy days - or light off road use, automatically shifting up to 30% of the engine's torque to the rear wheels for better traction on slippery surfaces. And should those surfaces degenerate into the kind of terrain you really shouldn't have been on in the first place, the third 'LOCK' setting equalises torque 50:50 front and rear, giving you a fight chance of keeping moving.
Safety & Security
Anti-Lock Braking System
Driver Air-Bags
Passenger Air-Bags
Immobilizer
Traction Control
Child Safety Locks
Comfort & Convenience
Air Conditioner
Power Windows
Power Door Locks
Power Steering
Power Seats
Steering Adjustment
Central Locking
Defogger (Rear)
Remote Boot/Fuel-Lid
Interior
Cup Holders
Folding Rear-Seats
Tachometer
Leather Seats
AM/FM Radio
CD Player
Exterior
Alloy Wheels
Tubeless Tyres
Sun-Roof
Front Fog Lights
Rear Wash Wiper
Dimensions and Weights
Dimensions(L x B x H) (mm)
4665X1800X1720
Wheel Base (mm)
2670
Ground Clearance (mm)
215
Front Track (mm)
0
Rear Track (mm)
0
Boot Space (liter)
0
Kerb Weight (kg)
1615
Gross Vehicle Weight (kg)
2130.00
Number of Doors
5
Fuel Economy
Mileage Highway (km/liter)
13.3
Mileage City (km/liter)
9.25
Mileage Overall (km/liter)
9.62
Capacities
Seating Capacity (person)
7
Fuel Tank Capacity (liter)
60
Performance
Maximum Speed (Km/Hour)
190
0-100kmph (Seconds)
11.1
1/4 Mile (Seconds)
0
Engine
Engine Type/Model
2.4 Litre MIVEC Gasoline Engine
Displacement cc
2360
Power (PS@rpm)
170PS @6000rpm
Torque (Nm@rpm)
226Nm @4100rpm
Valve Mechanism
0
Bore (mm)
0
Stroke (mm)
0
Compression Ratio
0
No of Cylinders (cylinder)
0
Cylinder Configuration
In-line
Valves per Cylinder (value)
0
Fuel System
ECI-MULTI (Electronically
Transmission
Transmission Type
Automatic
Gears/Speeds (Gears)
6Gears
Clutch Type
Final Reduction Gear Ratio
0
Suspensions
Front Suspension
MacPherson Coil Spring with stabilizer bar
Rear Suspension
Multi-link coil spring with stabilizer bar
Steering
Steering Type
Hydraulic variable power assisted
Power Assisted
Standard
Minimum Turning Radius (meter)
5.3
Brakes
Front Brakes
Ventilated Discs
Rear Brakes
Drums-in discs
Wheels and Tyres
Wheel Type
Alloy Wheels
Wheel Size (Inch)
0
Tyres
215 / 70 R16
Write a review
Your Name:
Your Review:
Note: HTML is not translated!
Rating:
Bad
Good
Enter the code in the box below: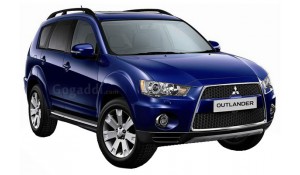 Rs. 20,79,235