Mahindra REVAi Classe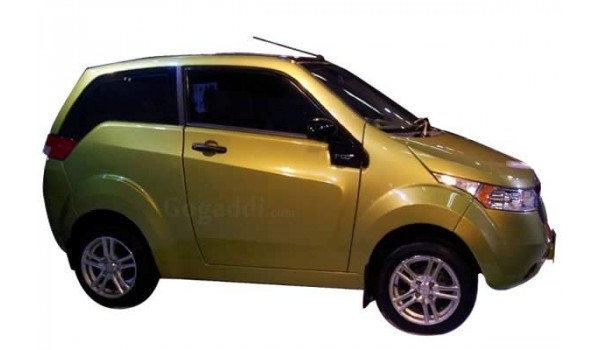 Brand:
Mahindra
Model:
Mahindra REVAi
Availability:
In Stock
Ex Showroom Price: Rs. 4,40,068
Ex Tax: Rs. 4,40,068
Mahindra REVAi Classe
Mahindra Reva Electric Vehicles Limited is an electric car manufacturer in India. This has launched the new Reva, its new car model, and it comes with a price tag of around Rs. 3 lakhs. The new electric car REVA was launched in five different cities. Mahindra REVA runs around 70 to 80 kilometers for a single charge, and it is sufficient for intra city travel. With fuel costs are going up on regular period, people are increasingly getting interest on other fuel vehicles. India's first electric car Reva gives benefits of emission-free transport. This is a small two-door hatchback that can accommodates two adults in the front and two children in the rear. The rear seats can fold down to increase cargo space. This car uses an Electric Vehicle technology, and REVA is certified by the ARAI and the European Economic Community. The new REVAi is designed specifically for the global city commuter. It has been extensively tested over more than a million kilometers and has received the EEC approval as a Quadricycle. Manufacturing plant of Mahindra Reva Electric Vehicles Pvt. Ltd. has become the first one to receive the IGBC "Platinum" Rating in India. This rating has been awarded to them by the Indian Green Building Council (IGBC). IGBC was established by the Confederation of Indian Industry to enable the construction industry to be environment sensitive. Credits are awarded for sticking to mandatory requirements, site selection and planning, material conservation, occupational health, indoor environment quality, innovations and design process. Commenting on the occasion, Dr. Pawan Goenka, the President, Automotive & Farm Equipment Sectors, Mahindra & Mahindra Ltd., said that the IGBC Platinum Certification will help and inspire them to enhance their vision for a cleaner future. Along with Dr. Goenka, Chetan Maini, the Founder and Chief of Strategy & Technology, Mahindra Reva Electric Vehicles Pvt. Ltd., expressed his delight on receiving this prestigious certification and also added that this certification is a validation of their commitment towards a greener and cleaner tomorrow.
Safety & Security
Anti-Lock Braking System
Driver Air-Bags
Passenger Air-Bags
Immobilizer
Traction Control
Child Safety Locks
Comfort & Convenience
Air Conditioner
Power Windows
Power Door Locks
Power Steering
Power Seats
Steering Adjustment
Central Locking
Defogger (Rear)
Remote Boot/Fuel-Lid
Interior
Cup Holders
Folding Rear-Seats
Tachometer
Leather Seats
AM/FM Radio
CD Player
Exterior
Alloy Wheels
Tubeless Tyres
Sun-Roof
Front Fog Lights
Rear Wash Wiper
Dimensions and Weights
Dimensions(L x B x H) (mm)
2638X1324X1510
Wheel Base (mm)
1710
Ground Clearance (mm)
150
Front Track (mm)
0
Rear Track (mm)
0
Boot Space (liter)
0
Kerb Weight (kg)
700
Gross Vehicle Weight (kg)
0.00
Number of Doors
2
Fuel Economy
Mileage Highway (km/liter)
0
Mileage City (km/liter)
0
Mileage Overall (km/liter)
0
Capacities
Seating Capacity (person)
4
Fuel Tank Capacity (liter)
0
Performance
Maximum Speed (Km/Hour)
80
0-100kmph (Seconds)
0
1/4 Mile (Seconds)
0
Engine
Engine Type/Model
Three door hatch back
Displacement cc
0
Power (PS@rpm)
PS @rpm
Torque (Nm@rpm)
Nm @rpm
Valve Mechanism
0
Bore (mm)
0
Stroke (mm)
0
Compression Ratio
0
No of Cylinders (cylinder)
0
Cylinder Configuration
Valves per Cylinder (value)
0
Fuel System
Transmission
Transmission Type
Automatic
Gears/Speeds (Gears)
Gears
Clutch Type
Final Reduction Gear Ratio
0
Suspensions
Front Suspension
Rear Suspension
Steering
Steering Type
Power Assisted
Minimum Turning Radius (meter)
3.5
Brakes
Front Brakes
Rear Brakes
Wheels and Tyres
Wheel Type
Tubeless
Wheel Size (Inch)
13
Tyres
145/70R13. energy-saving
Write a review
Your Name:
Your Review:
Note: HTML is not translated!
Rating:
Bad
Good
Enter the code in the box below: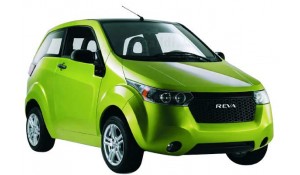 Rs. 3,56,586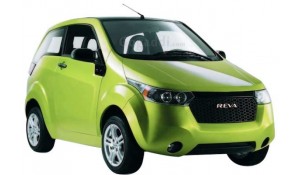 Rs. 4,07,072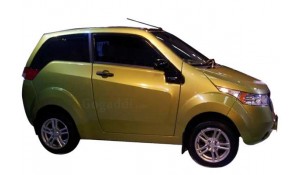 Rs. 4,40,068