Audi RS5 Coupe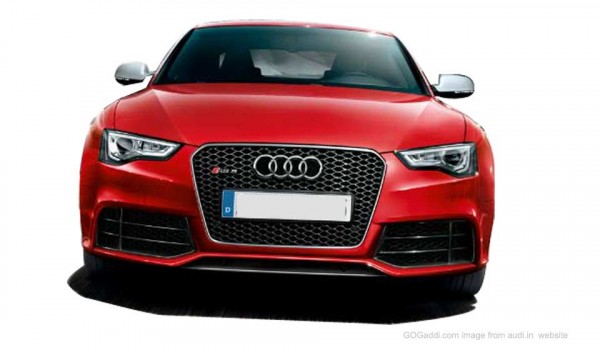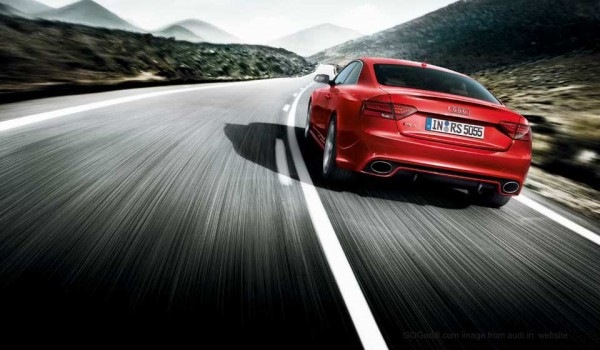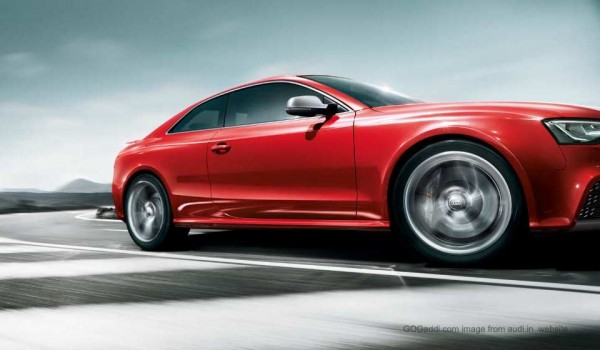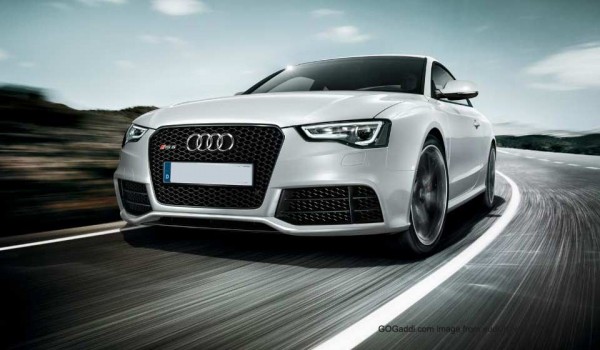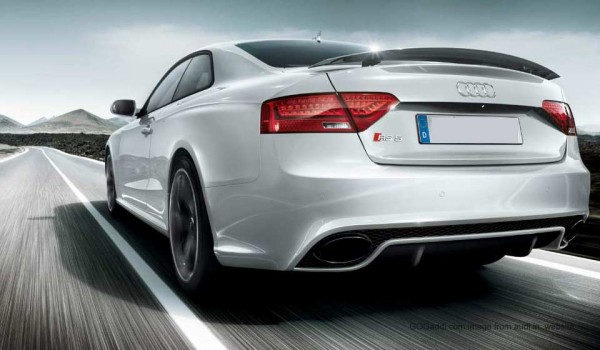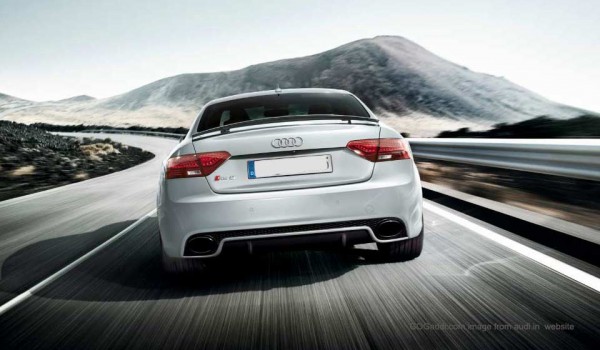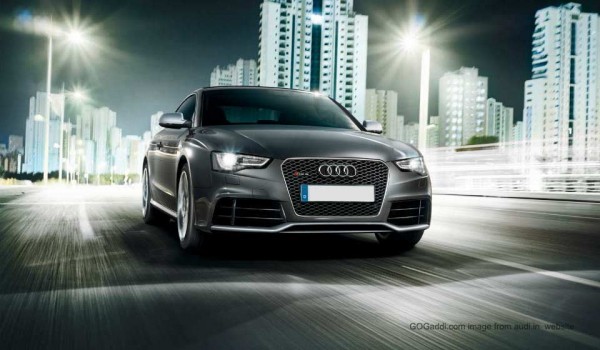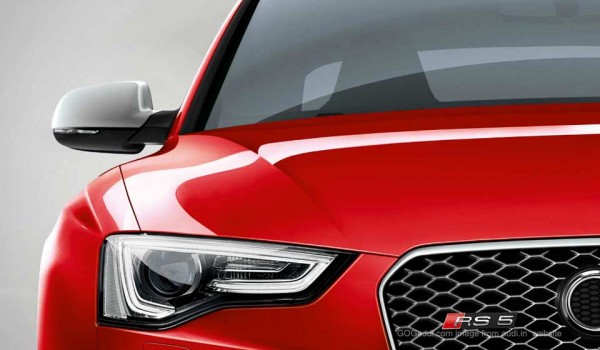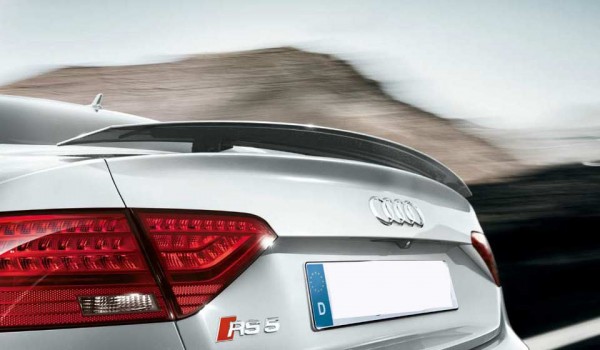 Brand:
Audi
Model:
Audi RS5
Availability:
In Stock
Ex Showroom Price: Rs. 85,71,998
Ex Tax: Rs. 85,71,998
Audi RS5 Coupe
The latest RS model from Audi, the RS5 coupe, which joins the TTRS and RS6. There have never been three RS models on sale at the same time before. It uses a new 4.2-litre naturally aspirated V8 with 444bhp and 317lb ft of torque. The motor isn't a re-worked version of the old RS4's V8, it's actually 4/5ths of the Audi R8's 5.2-litre V10. The motor, which revs to 8500rpm, is nearly 30bhp more powerful than the RS4's engine and yet produces just 252g/km of CO2 against the old car's 324g/km. A C63 puts out 319g/km. The chassis is arguably more interesting, with Audi choosing this car to showcase its new Quattro transmission, and in particular its new centre differential. This is a compact, mechanically operated unit that can put up to 70 percent of torque to the front wheels and 85 to the rear. It works alongside a torque-vectoring system (braking of the inside wheel) and you can specify the rear sport differential that was introduced on the S4. Audi claims it's the best all-wheel drive sports car chassis on sale. It also uses the word 'oversteer' in its launch preamble, which in the past has proved to be an unwise move. Power is still provided by Audi's naturally aspirated 4,2-litre V8 developing 331 kW and 430 N.m of torque. It's a free-revving unit that's quite happy spooling up to the 7-8 000 r/min mark and, with our test unit's optional sports exhaust, probably one of the most aurally satisfying engines in its class; emitting a clean, metallic rasp to the staccato V8 note while downshifts are announced by an addictive huffing bellow. Its flexibility and low-end urge are also timely reminders that, in a segment that's leaning increasingly towards forced induction, there's little to match a well- sorted naturally-aspirated engine. Our previous experience with the RS5 saw a few of the testers walk away grumbling about the occasionally harsh downshifts served up by 7-speed dual-clutch transmission in 'S'/dynamic mode. This malady didn't seem to affect this particular car with both up- and downshifts being crisp and swift in both manual and auto/preset modes. A stint at our testing ground confirmed that the performance on offer is, quite frankly, blistering. Our first launch control-assisted acceleration run saw the RS5 breach the 100 km/h mark from standstill in 4,4 seconds (Audi claims 4,5), hit 140 km/h 3,3 seconds later and cross the 1 kilometre mark in 22,9 seconds at a speed of 231,5 km/h. Those of you paging back to our March 2011 issue test of the pre-facelift model will notice that there's an appreciable difference in this car's performance. We're not sure just how much of a role that sports exhaust, temperature on the test day (16 degrees vs. 23 degrees) and the inevitabilities that are manufacturing tolerances played in this instance, but the new car is otherwise mechanically identical to its predecessor.
Safety & Security
Anti-Lock Braking System
Driver Air-Bags
Passenger Air-Bags
Immobilizer
Traction Control
Child Safety Locks
Comfort & Convenience
Air Conditioner
Power Windows
Power Door Locks
Power Steering
Power Seats
Steering Adjustment
Central Locking
Defogger (Rear)
Remote Boot/Fuel-Lid
Interior
Cup Holders
Folding Rear-Seats
Tachometer
Leather Seats
AM/FM Radio
CD Player
Exterior
Alloy Wheels
Tubeless Tyres
Sun-Roof
Front Fog Lights
Rear Wash Wiper
Dimensions and Weights
Dimensions(L x B x H) (mm)
4649X1860X1366
Wheel Base (mm)
2751
Ground Clearance (mm)
0
Front Track (mm)
1586
Rear Track (mm)
1582
Boot Space (liter)
0
Kerb Weight (kg)
1725
Gross Vehicle Weight (kg)
2225.00
Number of Doors
2
Fuel Economy
Mileage Highway (km/liter)
0
Mileage City (km/liter)
0
Mileage Overall (km/liter)
0
Capacities
Seating Capacity (person)
4
Fuel Tank Capacity (liter)
64
Performance
Maximum Speed (Km/Hour)
0
0-100kmph (Seconds)
0
1/4 Mile (Seconds)
0
Engine
Engine Type/Model
V8 spark-ignition engine, four-valv
Displacement cc
4163
Power (PS@rpm)
450PS @8250rpm
Torque (Nm@rpm)
430Nm @4000rpm
Valve Mechanism
0
Bore (mm)
84
Stroke (mm)
92
Compression Ratio
0
No of Cylinders (cylinder)
8
Cylinder Configuration
V8
Valves per Cylinder (value)
4
Fuel System
Transmission
Transmission Type
Automatic
Gears/Speeds (Gears)
7Gears
Clutch Type
Final Reduction Gear Ratio
0
Suspensions
Front Suspension
Five-link front suspension, upper a
Rear Suspension
Independent-wheel, trapezoidal-link
Steering
Steering Type
Maintenance-free rack-and
Power Assisted
Standard
Minimum Turning Radius (meter)
5.8
Brakes
Front Brakes
Ventilated Disc
Rear Brakes
Ventilated Disc
Wheels and Tyres
Wheel Type
Alloy Wheels
Wheel Size (Inch)
9
Tyres
265/35 R 19
Write a review
Your Name:
Your Review:
Note: HTML is not translated!
Rating:
Bad
Good
Enter the code in the box below: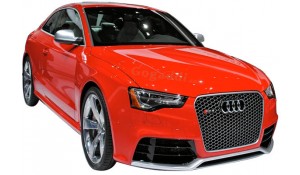 Rs. 85,71,998