Tata Xenon XT EX 4x2
Brand:
Tata
Model:
Tata Xenon XT
Availability:
In Stock
Ex Showroom Price: Rs. 7,91,839
Ex Tax: Rs. 7,91,839
Tata Xenon XT EX 4x2
The "Tata Xenon XT EX 4X2" is excellent high performance, good features and most comfortable powerful car. The main feature in this car is using 2179 cc, 4 cylinder, 4 stroke diesel engine with manual 5 speed transmission gear box and power steering. The Tata Xenon XT EX 4X2 price range vary Rs 7.63 lakhto Rs 9.43 lakh(ex showroom Delhi). It is using 2179cc, 4 Cylinder Diesel Engine with 5 gear manual speed transmission. That produced out of 140PS maximum power @ 4000 rpm and 32.3 kgm of maximum torque @ 1700-2700 prm . The Xenon XT EX 4X2 offers good acceleration and variant speed 100kmph is just seconds and it offered fuel efficiency. The Tata Xenon XT EX 4X2 available in four different colours that are Arctic Silver,Quartz Black, Arctica White. Tata Xenon XT is a Pick-up truck manufactured by Tata Motors limited in India. The vehicle is basically a pick-up truck but it is positioned at the SUV segment in Indian market. Xenon XT is combination of stylish on-road presence and capability of off-road facility.
Safety & Security
Anti-Lock Braking System
Driver Air-Bags
Passenger Air-Bags
Immobilizer
Traction Control
Child Safety Locks
Comfort & Convenience
Air Conditioner
Power Windows
Power Door Locks
Power Steering
Power Seats
Steering Adjustment
Central Locking
Defogger (Rear)
Remote Boot/Fuel-Lid
Interior
Cup Holders
Folding Rear-Seats
Tachometer
Leather Seats
AM/FM Radio
CD Player
Exterior
Alloy Wheels
Tubeless Tyres
Sun-Roof
Front Fog Lights
Rear Wash Wiper
Dimensions and Weights
Dimensions(L x B x H) (mm)
0X0X0
Wheel Base (mm)
0
Ground Clearance (mm)
0
Front Track (mm)
0
Rear Track (mm)
0
Boot Space (liter)
0
Kerb Weight (kg)
0
Gross Vehicle Weight (kg)
0.00
Number of Doors
0
Fuel Economy
Mileage Highway (km/liter)
0
Mileage City (km/liter)
0
Mileage Overall (km/liter)
0
Capacities
Seating Capacity (person)
0
Fuel Tank Capacity (liter)
0
Performance
Maximum Speed (Km/Hour)
0
0-100kmph (Seconds)
0
1/4 Mile (Seconds)
0
Engine
Engine Type/Model
Displacement cc
0
Power (PS@rpm)
Torque (Nm@rpm)
Valve Mechanism
0
Bore (mm)
0
Stroke (mm)
0
Compression Ratio
0
No of Cylinders (cylinder)
0
Cylinder Configuration
Valves per Cylinder (value)
0
Fuel System
Transmission
Transmission Type
Gears/Speeds (Gears)
Clutch Type
Final Reduction Gear Ratio
0
Suspensions
Front Suspension
Rear Suspension
Steering
Steering Type
Power Assisted
Minimum Turning Radius (meter)
0
Brakes
Front Brakes
Rear Brakes
Wheels and Tyres
Wheel Type
Wheel Size (Inch)
0
Tyres
Write a review
Your Name:
Your Review:
Note: HTML is not translated!
Rating:
Bad
Good
Enter the code in the box below:
Rs. 7,91,839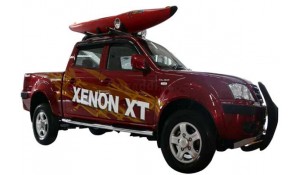 Rs. 8,84,372