BMW Z4 Roadster sDrive35i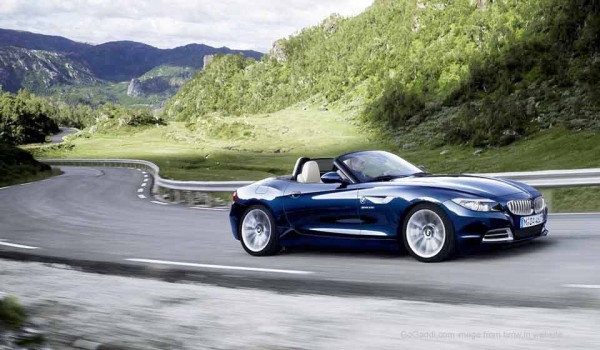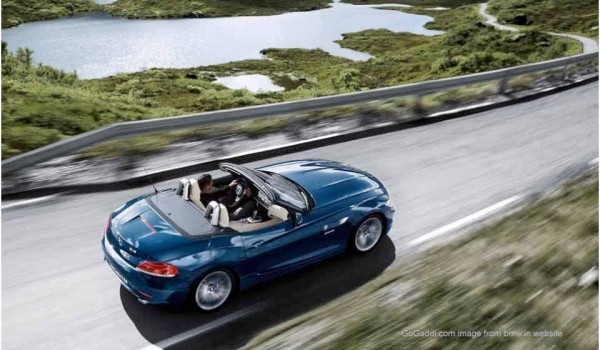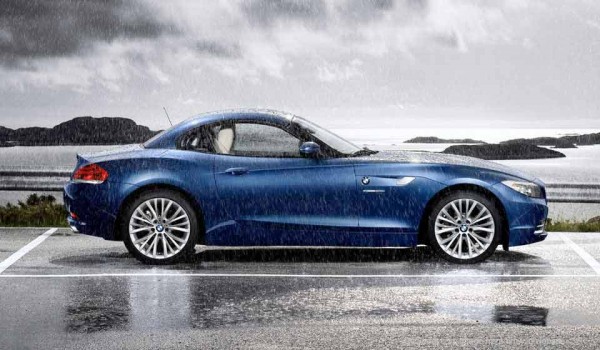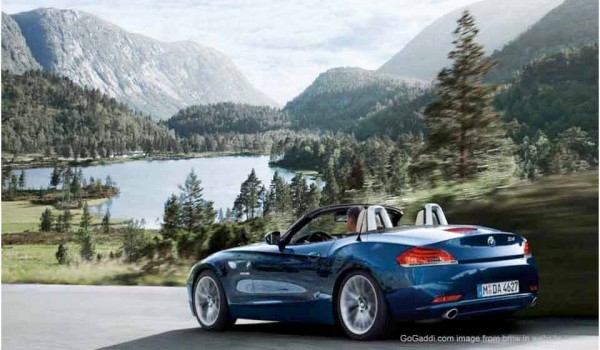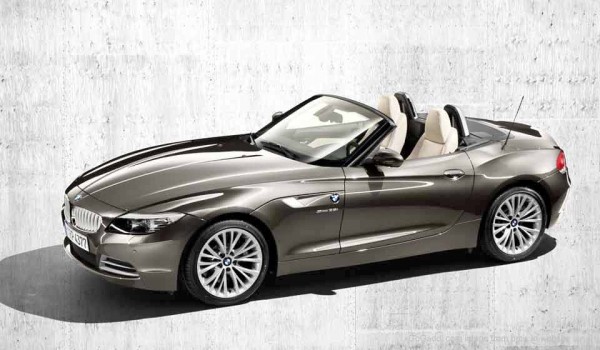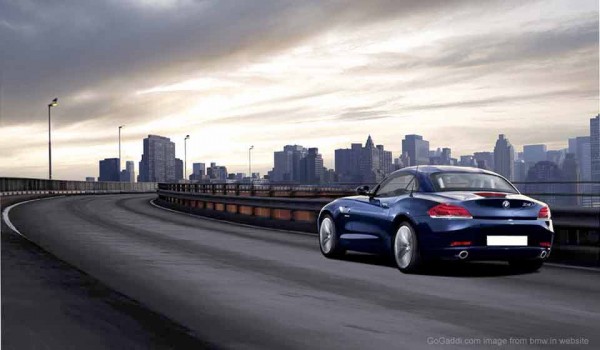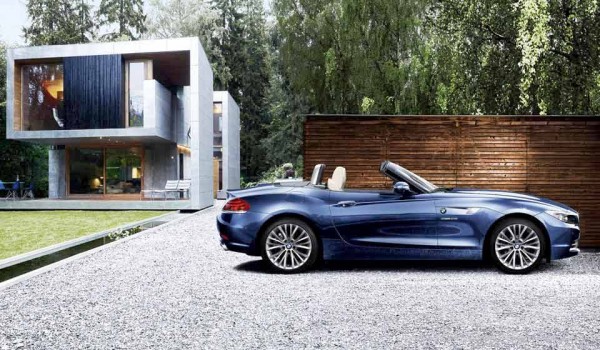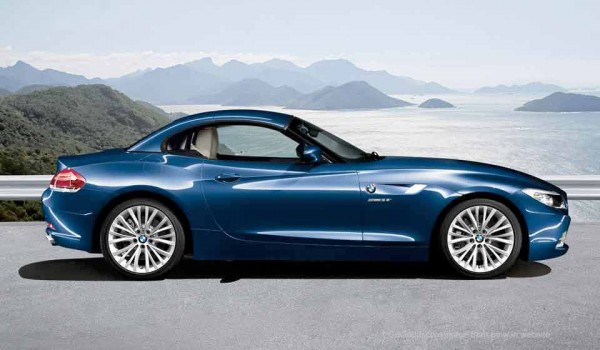 Brand:
BMW
Model:
BMW Z4
Availability:
In Stock
Ex Showroom Price: Rs. 62,77,797
Ex Tax: Rs. 62,77,797
The BMW Z4 has the classic two-seat roadster look, but features a modern two-piece power retractable hardtop. The result is an elegant looking car that blends the sportiness of a coupe with the enjoyment of a convertible. The Z4 is offered as three different models; sDrive28i, sDrive35i, or sDrive35is. Power for the sDrive28i comes from a 240-hp 2.0-liter direct-injection, turbocharged four-cylinder engine. The sDrive35i is powered by a twin-turbo, 300-hp 3.0-liter inline six-cylinder engine, while the sDrive35is gets a 335-hp version of the twin-turbo 3.0-liter inline six.
Transmission choices include a six-speed manual, eight-speed automatic, or an advanced double-clutch seven-speed transmission. Standard features include Driving Dynamics Control which allows the driver to change the vehicles characteristics between normal, sport, and sport+ mode, adaptive brake lights, and a two-piece lightweight-aluminum hardtop.
The 2012 BMW Z4 offers a choice of turbocharged engines: a 240-hp 2.0-liter turbocharged inline-4 in the new sDrive28i, a 300-hp 3.0-liter turbocharged inline-6 in the sDrive35i, and a 335-horsepower 3.0-liter turbocharged inline-6 in the sDrive35is. New for 2012 is the Z4 sDrive28i, which replaces the outgoing sDrive30i. The 2012 BMW Z4 comes standard with more features than before (although the base price has also increased), including Bluetooth, a USB port and floor mats. The current-generation Z4 sDrive35i was launched as a 2009 model. The Z4 sDrive35is was introduced as a 2011 model.
The new 2012 BMW Z4 sDrive28i is the base model and the first to use BMW's all-new N20 engine, a 2.0-liter twin-powered turbo four-cylinder that makes 240 horsepower, slightly less than the venerated, naturally aspirated inline-6 it replaces, but with more power available at lower revs, along with 30 percent more torque. As they say, horsepower sells cars, while torque wins races. Four-cylinders have never been a staple in the BMW lineup; earlier use was limited to a few models with less-than-stellar performance, and Munich's engineers admit it wasn't an easy decision to return to smaller powerplants.
But with increased global pressure to reduce emissions, all automakers are faced with the challenge of increasing efficiency while maintaining performance. Several technologies in BMW's new engine enable the Z4 to keep its sporty dynamics while achieving what BMW says will be a 20 percent improvement in fuel economy. For one, the crankcase is about 22 pounds lighter. High-pressure direct injection as well as electronic variable valve timing uses fuel more efficiently than older systems. And the turbocharger, which consists of one turbine directed into two chambers (hence BMW's TwinPower nomenclature), uses engine exhaust to generate an extra boost of power.
Slightly quicker is the Z4 sDrive35i. EPA numbers for the sDrive35i are 18/25 mpg with the manual transmission and 17/24 mpg with the DCT. The sDrive35is delivers even better performance with the same fuel economy. We found the Z4 offers the nimble, responsive driving character one would expect from BMW. The performance and feel of balanced precision is there in every Z4. Models with the manual transmission and devoid of many of the techno-gadgets including iDrive will make for the most sporty, free-feeling roadster, while heavier, highly optioned Z4s feel more like grand touring machines than sports cars. For car club track days, the high-performance sDrive35is with the dual-clutch gearbox might be the hot setup.
Safety & Security
Anti-Lock Braking System
Driver Air-Bags
Passenger Air-Bags
Immobilizer
Traction Control
Child Safety Locks
Comfort & Convenience
Air Conditioner
Power Windows
Power Door Locks
Power Steering
Power Seats
Steering Adjustment
Central Locking
Defogger (Rear)
Remote Boot/Fuel-Lid
Interior
Cup Holders
Folding Rear-Seats
Tachometer
Leather Seats
AM/FM Radio
CD Player
Exterior
Alloy Wheels
Tubeless Tyres
Sun-Roof
Front Fog Lights
Rear Wash Wiper
Dimensions and Weights
Dimensions(L x B x H) (mm)
4239X1790X1291
Wheel Base (mm)
2496
Ground Clearance (mm)
0
Front Track (mm)
1511
Rear Track (mm)
1537
Boot Space (liter)
0
Kerb Weight (kg)
1525
Gross Vehicle Weight (kg)
0.00
Number of Doors
2
Fuel Economy
Mileage Highway (km/liter)
0
Mileage City (km/liter)
0
Mileage Overall (km/liter)
0
Capacities
Seating Capacity (person)
2
Fuel Tank Capacity (liter)
55
Performance
Maximum Speed (Km/Hour)
0
0-100kmph (Seconds)
0
1/4 Mile (Seconds)
0
Engine
Engine Type/Model
Displacement cc
2979
Power (PS@rpm)
306PS @5800rpm
Torque (Nm@rpm)
400Nm @1300rpm
Valve Mechanism
0
Bore (mm)
89
Stroke (mm)
84
Compression Ratio
0
No of Cylinders (cylinder)
6
Cylinder Configuration
Valves per Cylinder (value)
4
Fuel System
Transmission
Transmission Type
Manual
Gears/Speeds (Gears)
Gears
Clutch Type
Final Reduction Gear Ratio
0
Suspensions
Front Suspension
Rear Suspension
Steering
Steering Type
Rack and Pinion Power
Power Assisted
Standard
Minimum Turning Radius (meter)
0
Brakes
Front Brakes
Ventilated Disc
Rear Brakes
Ventilated Disc
Wheels and Tyres
Wheel Type
Alloy wheel
Wheel Size (Inch)
8
Tyres
Front 225/40 R 18 ,Rear255/35 R 18
Write a review
Your Name:
Your Review:
Note: HTML is not translated!
Rating:
Bad
Good
Enter the code in the box below: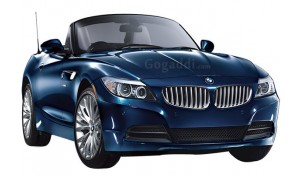 Rs. 62,77,797